About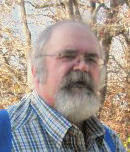 Alan Green is an Inside Sales manager at the Matheson TriGas Welding Supply retail store in Idabel Oklahoma.
He is a part-time internet marker who specializes in affiliate blogging and posting about techniques used in this type of marketing.
He applies the skills he learned in his brick and mortar sales job to his online marketing and the sales training he has received in his marketing efforts to his offline sales position. Alan has a degree in Business Administration and extensive training in managing and marketing.
Alan likes riding and customizing motorcycles in his spare time and  spending time with his family.
Some of his other blogs are:
OkiePublishing.Com, Self Publishing Resources and Artcles and eReader Mania, a blog dedicated to the Kindle, Nook, and other E-Readers